Capital Cares
Investing in our community.
The Capital Automotive Group believes that supporting and being involved in our local community is a social responsibility that is integral to the lives of our customers, employees, and people in the cities we are a part of.
Capital Cares is our way of being involved! Our dedicated and energetic staff is excited to be involved in our communities making a positive impact.
Capital Cares strengthens our community by providing financial, in-kind, and volunteer support to various organizations, educational and social programs, groups, and individuals.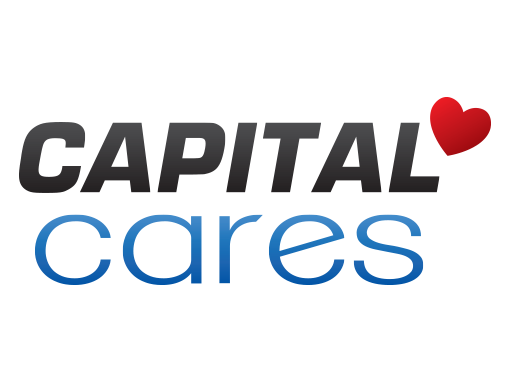 We continue to be motivated by all of the inspiring initiatives in our community. Every year, Capital Automotive Group invests thousands of dollars back into the community in support of various community initiatives. In an effort to streamline the process of making a support request, and to help our committee make tough decisions, we ask that all inquiries complete our Capital Cares Application Form and refer to our guidelines for eligibility.
Evaluation Criteria
The impact that Capital Cares support will have on a community,
How the funds or support will be used,
The timeframe of the initiative being considered.
We're proud to support the following charities and non-profit organisations
Big Brothers of Regina
Breakfast for Learning
Canadian Blood Services
Canadian Cancer Society
Canadian Diabetes Association
Carmichael Outreach Incorporated
Children's Hospital Foundation
Children's Wish Foundation
CNIB
Greystone Classic for Parkinson's
Habitat for Humanity
Juvenile Diabetes Foundation (JDRF)
KidSport Saskatchewan
Little Bald Angels
Movember (Prostate Cancer Awareness)
MS Society Saskatchewan
MSI Computer Camp
Neonatal Intensive Care Unit (RQHR)
Pipeline of Dreams
RCMP Charity Gala
Regina Beach Lioness Club
Regina Food Bank
Regina Humane Society
Regina Photo Club
Regina Pride
Regina Wildlife Federation
Rosemont Community School
Salvation Army
Sasktel Summer Invasion
ScotiaBank Charity Golf Tournament
Sky High Gymnastics
Sofia House
Souls Harbour
St. John Ambulance
Summer Program for Special Children
The Cure Foundation for Breast Cancer
Transition House
Wascana Chick-a-Dee
Young Fitness Incorporated