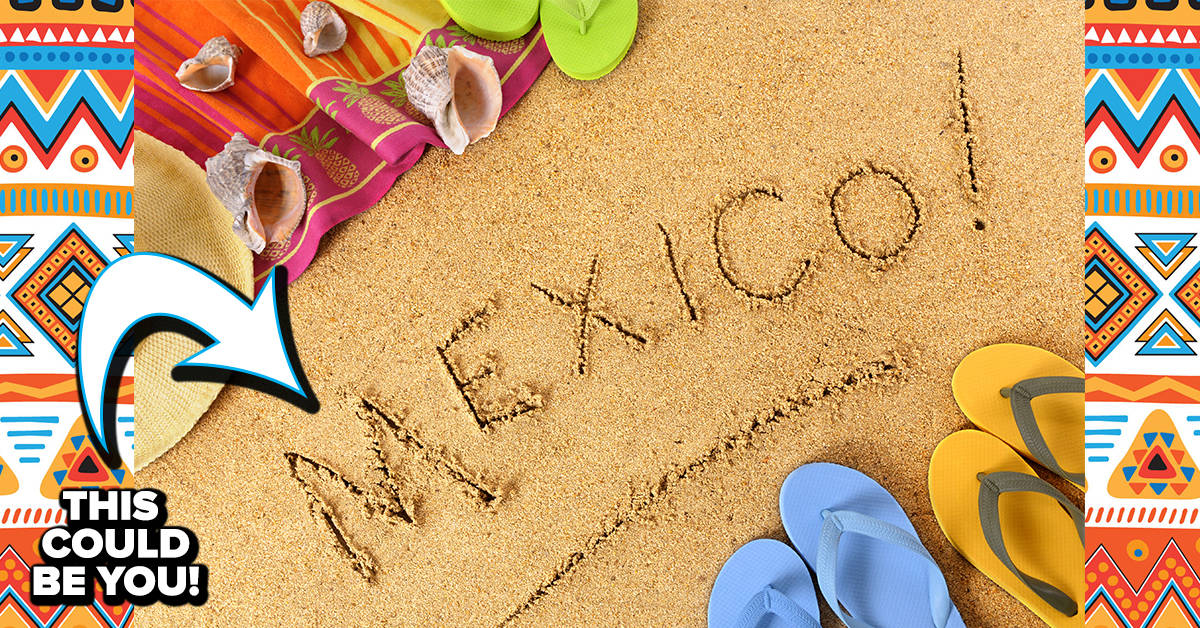 Win a Trip for Two to MEXICO!
Come in to Capital GMC Buick Cadillac, or Capital Ford Lincoln today, for your chance to win a trip for two to Mexico!
1. Patrons must enter ballots to win Grand Prize Trip inside Capital GMC or Capital Ford Lincoln Show Rooms (4020 Rochdale Blvd. Regina, SK / 1201 Pasqua ST N. Regina, SK, OR, 1300 Vanstone ST. Regina, SK)
2. No Purchase necessary to enter
3. No limit to number of ballots per person
4. Grand Prize Trip draw to be made at 12:00PM Tuesday, March 1, 2016
5. Grand Prize Trip Winner to be announced at 12:00 PM, Wednesday, March 2, 2016
I hereby acknowledge that the following rules and regulations of "SUPER VENTA DE CARROS USADOS TRIP FOR 2 TO MEXICO" contest have received a positive legal review.
*See dealer for details