CAPITAL COMMERCIAL VEHICLE CENTRE
Capital Commercial Vehicle Centre has a solution for fleets of all sizes. Whether you have 1 vehicle or 1000, you need dedication and expertise to keep them on the road. We'll take care of your vehicle fleet, big or small, so you can focus on your business.


Why Choose Capital For Your Commercial & Fleet Services? 
As a Capital Commercial client, you get immediate access to an inventory of 1,000+ vehicles, award-winning service, and the largest parts inventory in Saskatchewan. We can help you find the commercial vehicle or fleet of vehicles to make your business run smoothly. Whether it's a small car, SUV, light duty truck, heavy duty pickup truck, transit van, or even medium duty trucks like the powerful Ford F-650, we will get you into the vehicle(s) you need at prices your business can afford.
 Quite simply, we take care of everything so you can take care of your business.

FORD FLEET
Ford's one-of-a-kind Business Preferred Network program is perfect for any small business operator, entrepreneur or small commercial company whose owner's value their time. The Ford Super Duty to the Focus, Ford's lineup has something for you and your business.

GM FLEET
Across the lineup, GMC vehicles are truly professional-grade. From the flexible Terrain to the workhorse Sierra 3500 HD, GMC vehicles put performance and reliability above everything else. You work hard; put your trust in vehicles built to work hard for you.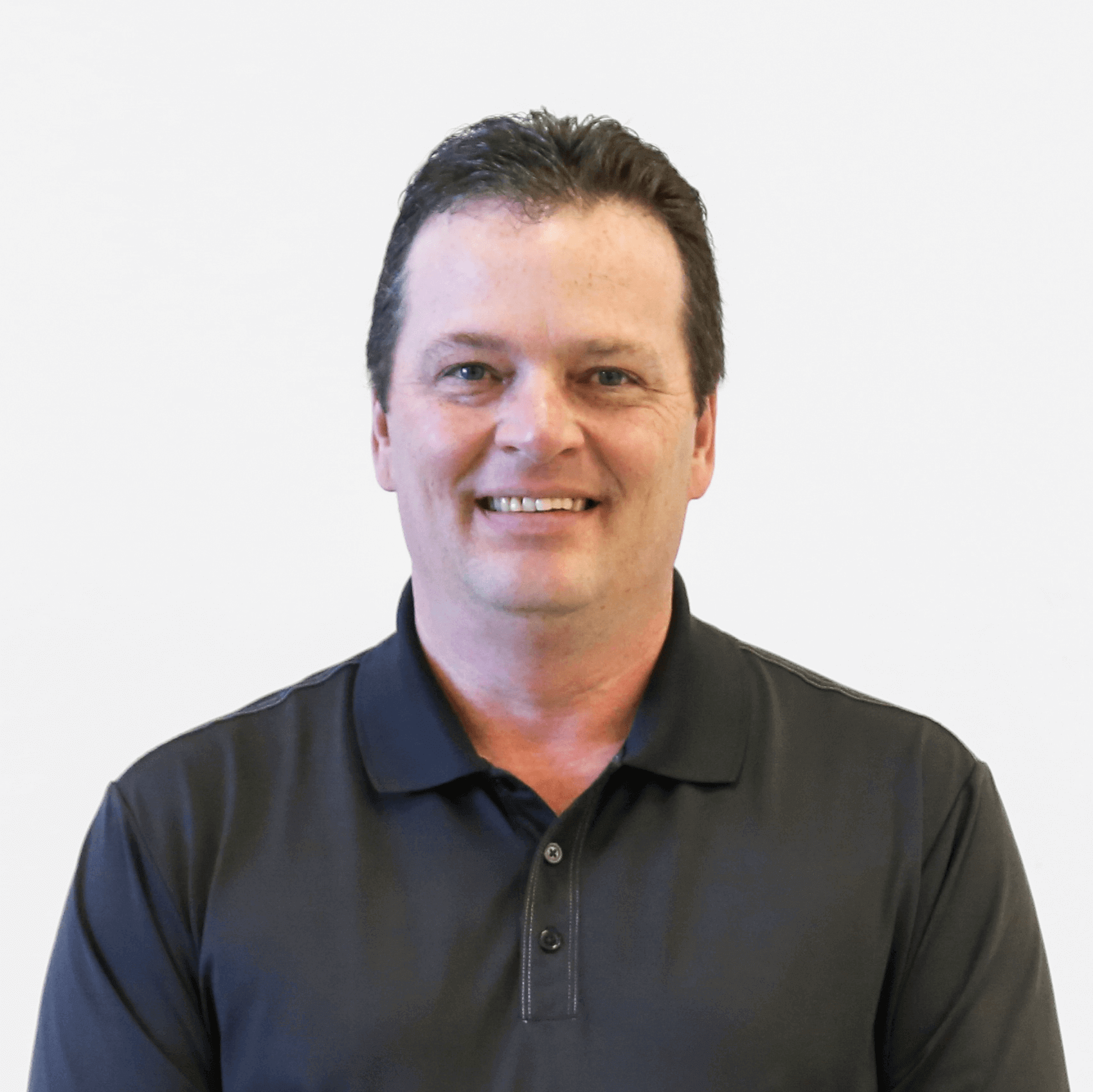 Reid Robertson
Commercial Account Manager (Ford)
Show Bio
I'm Reid Robertson. I was born and raised in Regina. I am married with two kids with whom all of us are involved in hockey and ringette. We continue to make Regina our home and roots planted for our kids as well. I started selling Ford products back in 1995 and quickly decided that this was my career and my future as the Ford Truck became a passion of mine. In 2005, I was offered and accepted the position of Fleet Manager for Capital Ford Lincoln and since then have been awarded several Summit Awards for performance in fleet sales from Ford of Canada. It is a pleasure to come to work everyday to meet all my present and future clients of Capital Ford!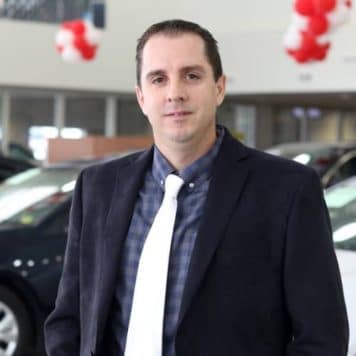 Rob Temsland
Commercial Account Manager (GM)
Show Bio
I've been with the Capital GMC for over 20 years, two of which were spent as a Product Specialist. For two years, I was a silver member of the Sales Marketing Guild until I became the Fleet Manager at Capital GMC. Since then, I've been a proud member of the GM Fleet Managers Gold Club for 17 years. I enjoy coaching hockey, playing golf, and watching the Riders.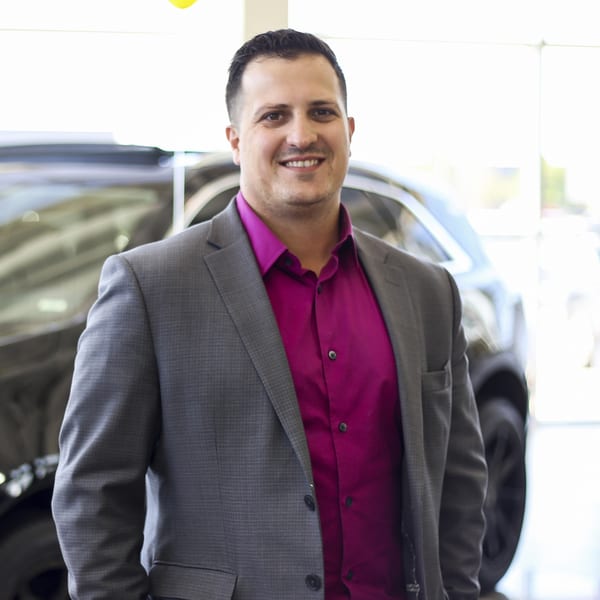 Jon Dreger
Commercial Service Consultant
Show Bio
I'm not from Regina originally, I come from the small town of Lang, just south of the city. I'm a small-town farm kid with small-town values, I value every customers time and cut it straight. I know that your time is valuable, and that first impressions really do matter. I've been with Capital for almost 10 years in total now, and have held several interesting positions here. For all 9 years, I have been in the sales department, and have loved every day of it. Cars are awesome! I'm a family man, with two kids aged 7 and 5, who are the cornerstone of my life. When I'm not at Capital, my favorite things to do are, of course, are hanging out with my family at the lake or just going for bike rides to the park. I'm also a senior member of the Condors Rugby Football Club, I've been an active member since 2002, and I have the scars and bad knees to prove it!
If you're looking for someone with the knowledge, expertise, and passion for vehicles, there is no better choice than me. Whether it is to add to your fleet, employee referrals, or a personal vehicle, give me a shout, and allow me to impress. See you soon!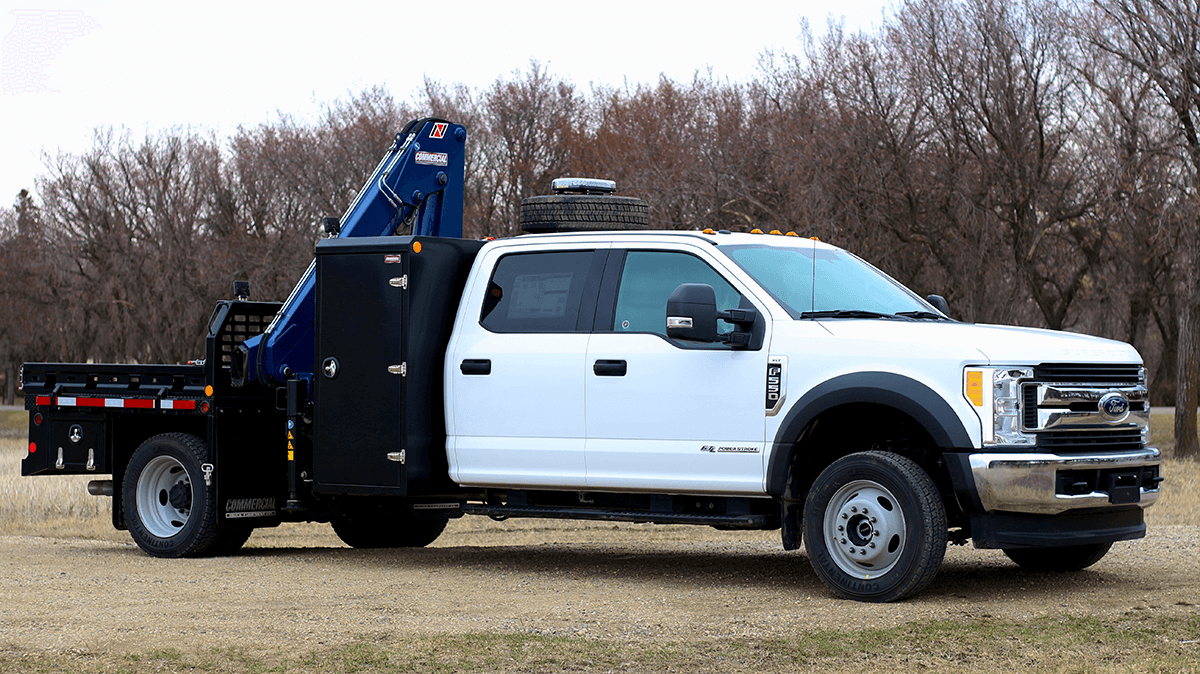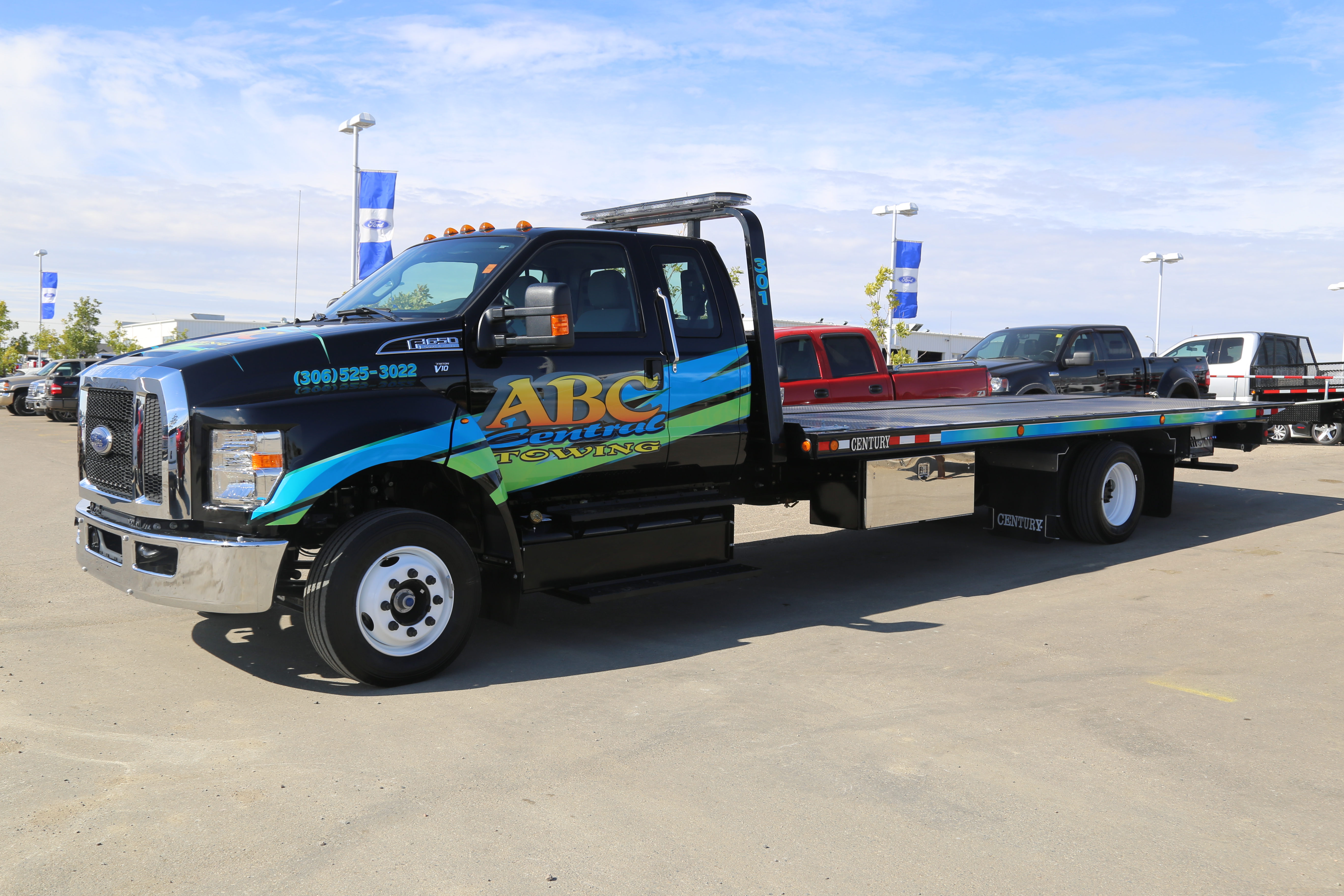 Upfitting & Accessories
Nearly every commercial vehicle we sell includes some premium accessories and upgrades. We can supply and expertly install almost anything, from original OEM parts to the unique aftermarket options that suit your business needs. We have many skilled technicians with expertise and experience in all areas of upfitting and accessory installation. Our size and volume give us some of the strongest purchasing power in Canada. Ultimately, that translates to savings for our customers.
Traditional Accessories 
Mudflaps – dozens of styles for every make and model

Tonneau covers & box caps

Running boards

Floor mats & floor liners

Safety & first aid kits

Tires & wheels

Vent visors

Hood deflectors

Box side rails

Seat covers
5th wheel, gooseneck hitches, & other towing solutions
Electrical Accessories
Because the electrical architecture of new vehicles is very complex, it can be difficult to install aftermarket accessories.  Our electrical technicians have the knowledge and expertise to install almost any electrical component:
Remote Starters

GPS Navigation

Lighting Upgrades (LED/HID, Light Bars, Beacon Lights, etc.)

Heated Seats

Audio Upgrades

Bluetooth Integration

Power Converters and Power Supplies
Vehicle Protection
Your vehicles deserve protection. Let Capital Commercial Vehicle Centre help with heavy-duty box liners, paint protection, and more!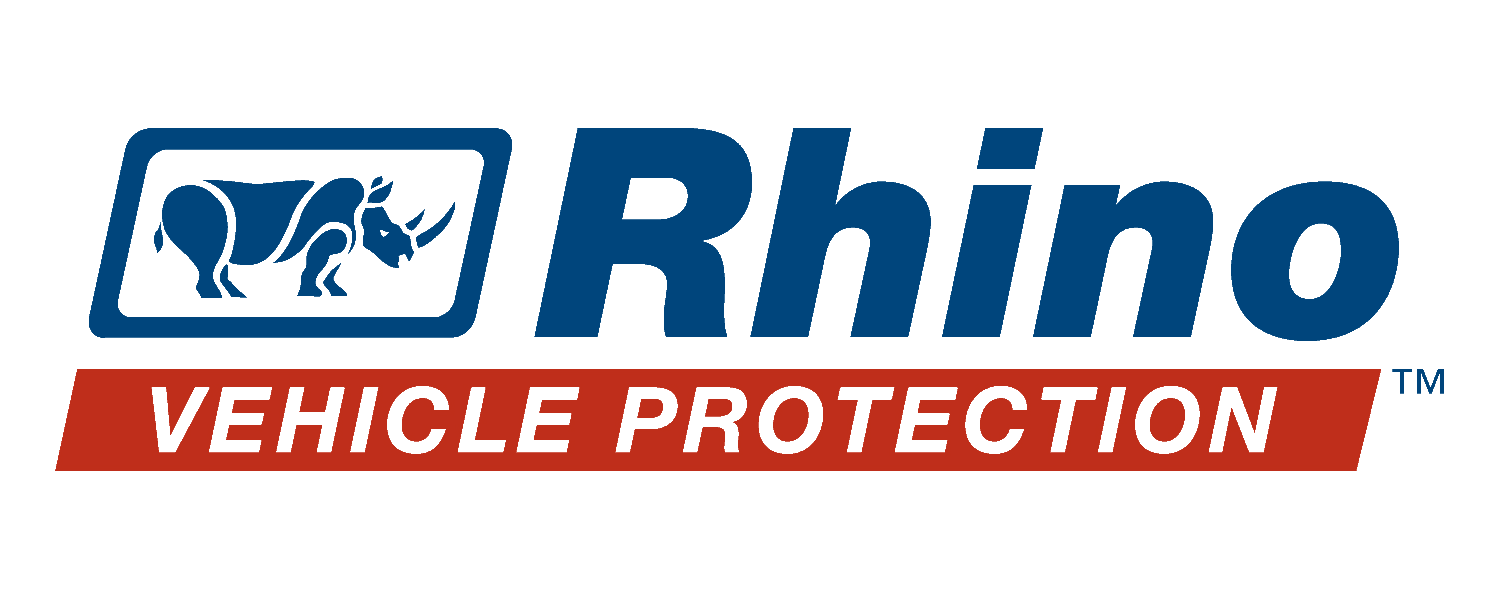 RHINO LINER SPRAY-IN BOX LINER
Rhino Extreme Liner bonds to almost everything and is proven to protect against impacts, abrasion, corrosion, chemicals, rust, and weather wear. On top of that, Rhino reduces noise from vibrations and impacts. Rhino also provides a slip-resistant box coating for the hardworking truck and its owner.

Vehicle Protection film
Xpel Paint Protection is always on guard, protecting vehicles from stone chips, bird droppings, and other environmental contaminants. With exceptional stain resistance and protection from both airborne hazards and physical debris, Xpel is the obvious choice for paint shielding.
Suspension Modifications
We offer a host of suspension options like levelling kits, lift kits, lowering packages, helper springs, and full airbag solutions. It is critical that these components be properly chosen and installed. No one lifts more trucks than we do. We have specially trained technicians who only use the best parts and the latest installation technology. 
Custom Decals
We can design, produce, and install any vinyl decal from corporate logos and unit numbers to full vehicle wraps. Whatever your vinyl needs, our installation experts have got you covered!
Specialty equipment
In addition to traditional accessories, our technicians are certified to install rollover protection cages, positive air shut-off equipment, performance upgrades, and other speciality gear. These are services that other shops simply can't offer!
Vehicle Acquisition
Each commercial and fleet customer has specific demands for their vehicles. As proven experts in the Canadian automotive industry, we'll listen to you and help you meet the demands of your business. We'll help you choose between new and pre-owned vehicles. We'll also help you figure out the best payment strategy – whether it's leasing, financing, or purchasing outright with no repayment contract. Providing you with all the details, and an expert recommendation, means you get exactly what you need for your business.
Initial & Annual Full Fleet Evaluation & Review
In order to make a decision about your fleet, you need to know where you stand. We will perform a complete initial assessment, appraisal, and report based on each individual vehicle in your fleet. After that, we'll annually provide the current market value of each asset. Every dollar saved in your annual expenditure is a direct addition to your bottom line.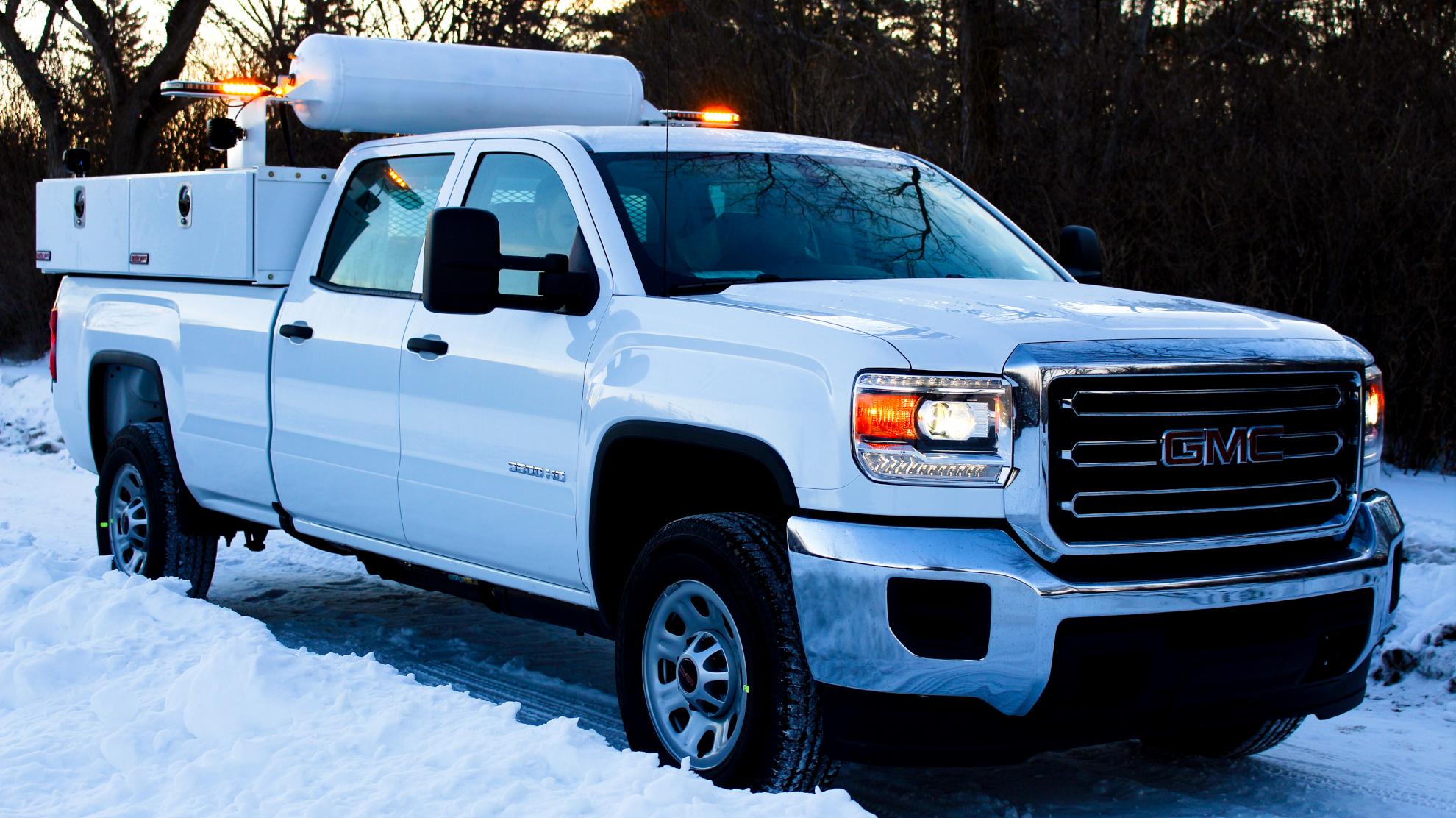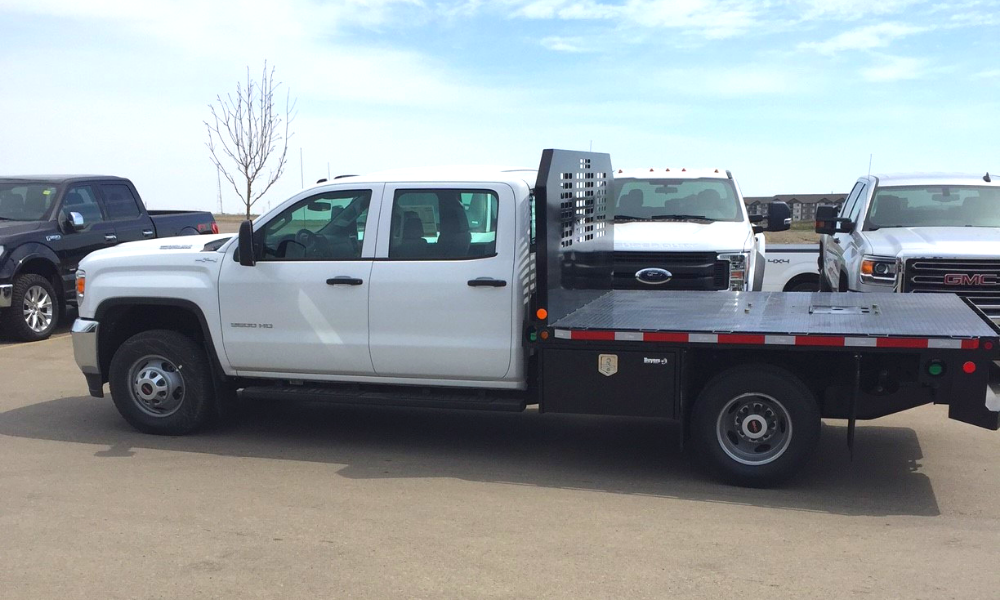 New Vehicles
Currently, the Capital Automotive Group specializes in the new vehicle brands Ford, Lincoln, GMC, Buick, and Cadillac. We have two primary dealerships in Regina. With these locations being some of the largest in the country, you have immediate access to an inventory of over 1,000 vehicles. Include our extensive network of dealer partners, and the number grows. The bottom line for commercial customers is that they always get the vehicles they need.
Specified Factory Orders
Although our access to new vehicle inventory is unmatched in Canada, we also facilitate direct factory orders. If you need models with precise specifications, we'll help you order them directly from the manufacturer. Once ordered, we'll schedule delivery dates to accommodate your demanding schedule.
Pre-Owned Vehicles
You'll have access to the largest pre-owned inventory in the country. Our vehicles are on the ground and ready for delivery. Given the size of our operation, our supplier network, and our purchasing power, we can source any vehicle that you need. From subcompact cars to 7500 series heavy duty pickup trucks, we have the vehicle solutions you need. All of our pre-owned vehicles are fully inspected, reconditioned, serviced, and backed with warranty.
Flexible Lease, Finance & Purchase Options
We will work with you directly on each and every purchase to maximize the financial efficiency of each asset. We work with all primary financial institutions and also have our own in-house finance and lease solutions through Capital Finance. We are able to offer unique and creative solutions that are tailored to your specific needs, and not available through traditional lending. These options include flexibility on lease residuals, inclusion of modifications, unique payment terms, and more.
Extended Warranty
Every commercial vehicle we sell has a minimum warranty package and an expiration date or kilometre restriction. Although we are confident in our products, the average vehicle currently costs around $300 per hour in the repair shop. We offer a number of options for extending the warranty coverage of any vehicle, which can prove a great investment for business owners. You can maintain a consistent budget per VIN and eliminate unexpected repair expenses.
Pre-Paid Maintenance & Tire Protection
Every vehicle requires a certain amount of maintenance in order to operate at its peak efficiency and to maximize its usable life expectancy. Fortunately, we offer all-inclusive solutions that can be structured into the initial purchase or payment arrangements that cover all such maintenance items. These plans ensure a consistent maintenance regimen is followed while eliminating additional unexpected expenses to your fleet.
Our available tire protection plans are priced lower than the average cost of one tire and cover all tire repairs and replacement due to impact or puncture failures for the entire plan terms.
WORK-READY VEHICLES
We can supply any Work-Ready vehicle from compact cars, cargo vans, and all pickup trucks up to 7500 series. Any make or model. New or used, with specifications to match your needs. We take care of everything from sourcing premium modifications and accessories to completing the required inspections. We produce and install corporate decals and even make sure your vehicles have necessary safety and first aid kits. You have work to do and we provide the vehicles ready to work for you.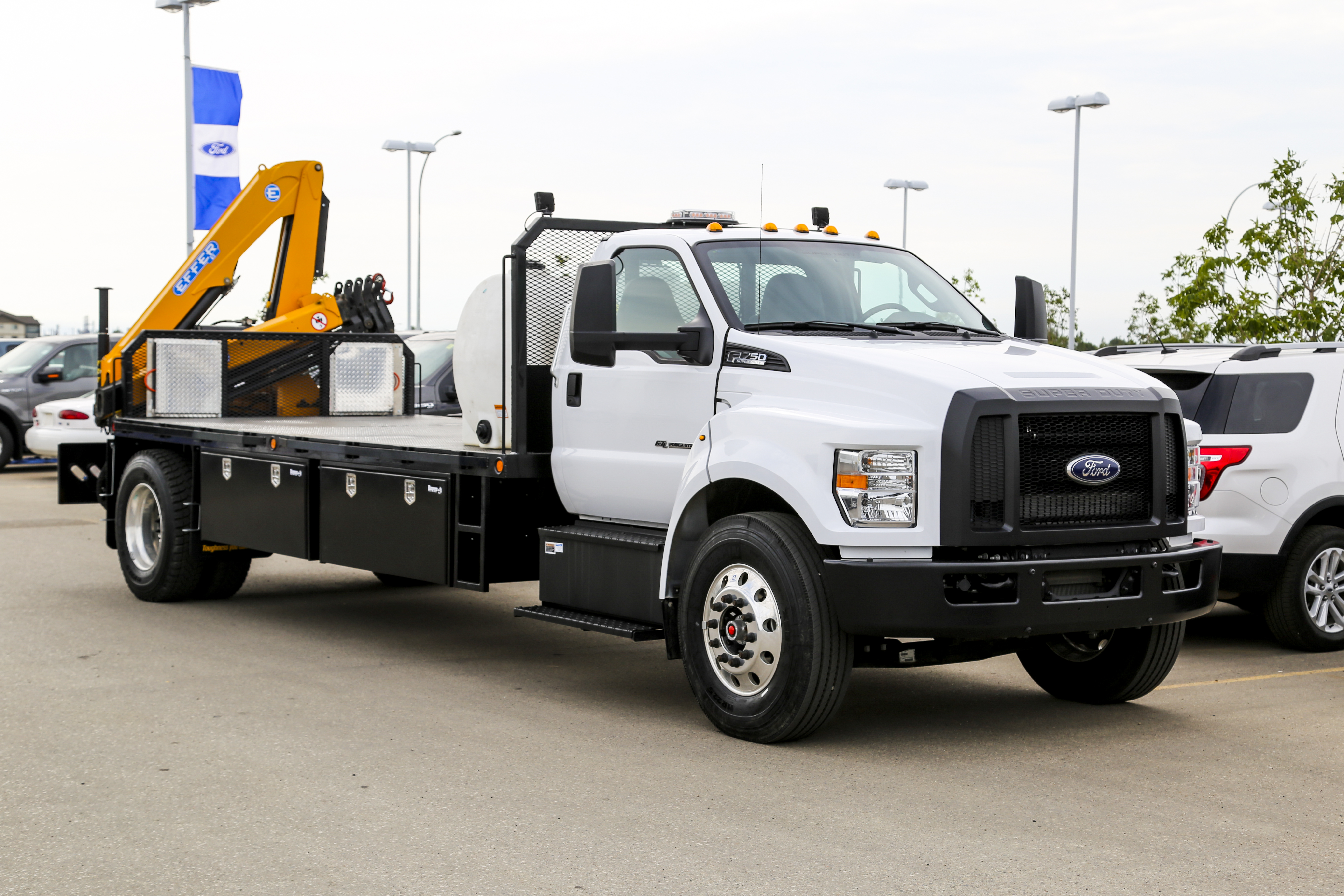 Contact Capital Commercial Vehicle Centre
We don't just want to sell you vehicles. We want to work with you to achieve the most efficient utilization of your business expenses – from start to finish. We are confident that our expertise in all areas of this industry will save you money.
Call us today!
1-833-517-0182
Capital Ford Lincoln Regina
1300 Vanstone Street
https://www.capitalfordlincoln.com/capital-fleet.htm

Capital GMC Buick Cadillac Regina
4020 Rochdale Boulevard
https://www.capitalgmc.ca/capital-commercial-vehicle-centre.htm